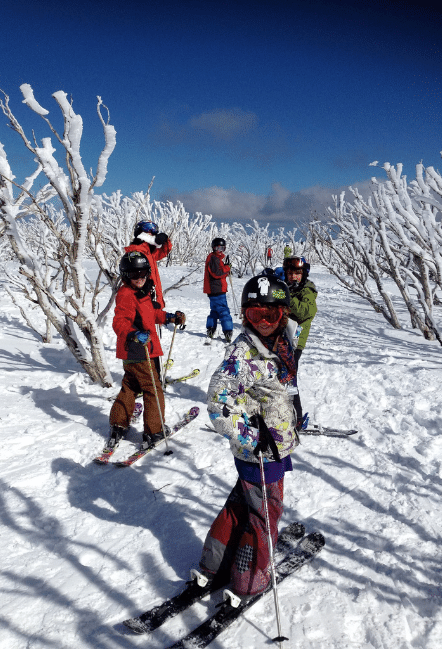 Since 1980 The Lodge Ski Club has provided quality, affordable accommodation for our members and guests, with many guests returning year after year, and quite a few choosing to become members.
What makes staying at The Lodge a great experience?
It's the welcoming atmosphere that has been nurtured for many years and continues with our newest Managers Jonathan and Kerry Langton (and their beautiful children) who have been regular visitors to Mount Hotham for many years. They will help you out with anything you need to ensure you have the best time on the mountain, from advice on where to hire ski gear, how to organise lessons, the best runs to hit or even just some suggestions for places to eat, drink or watch the sunset after a day on the slopes.  Having previously worked in the Outdoor Adventure fields they are a wealth of knowledge on how to put something a little unique into your time on the mountain!
They look forward to welcoming you for a relaxing break and joining them at Australia's premier place for winter adventure and iconic sunsets.
At The Lodge, you will feel welcome as soon as you enter!
Our lounge and dining areas are on street level – no winding stairs or passages to negotiate before you're greeted.  Our members are known for being inclusive and look forward to meeting and chatting with guests while cooking or sitting around the fire.
Mt Hotham is renowned for having the best and most reliable snow in Victoria and your stay at The Lodge puts this right at your doorstep.
We're located a short walk from Bus Stop 8, with the cross-country ski trails at our front door, and excellent snow-play areas close by for family fun.  The Lodge welcomes families, however, please note that, due to our building design and our concerns for small child safety, we do not accommodate children under 4 years old.